Field Trips in Oklahoma City
Learn and Have Fun
at Blue Zoo
in Oklahoma City
Blue Zoo is a great field trip idea in Oklahoma City! If there is a better environment to educate and inspire young minds than a hands-on, interactive aquarium in Oklahoma City—we haven't heard about it! Teach children about sea life from around the world or touch and feed stingrays, birds, and reptiles. Field Trips at our Blue Zoo Oklahoma City location are meant to educate, engage, and inspire our youth! If you are looking for your classrooms next field trip destination, look no further, call today! Young ones can also play and learn on three different water tables or use their imaginations aboard a huge pirate ship—Ahoy!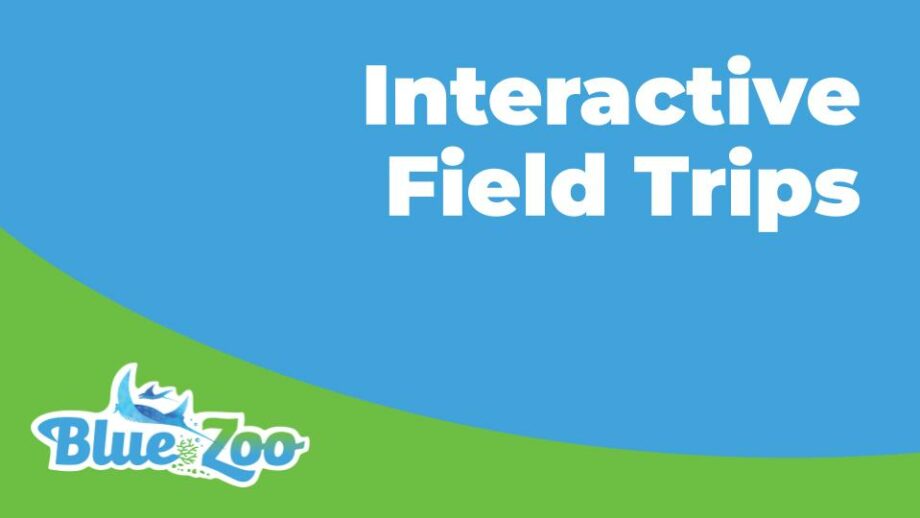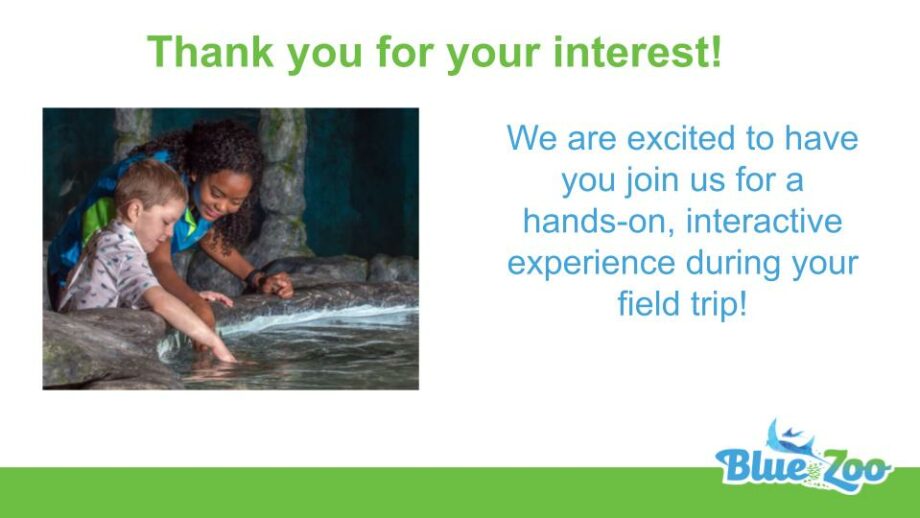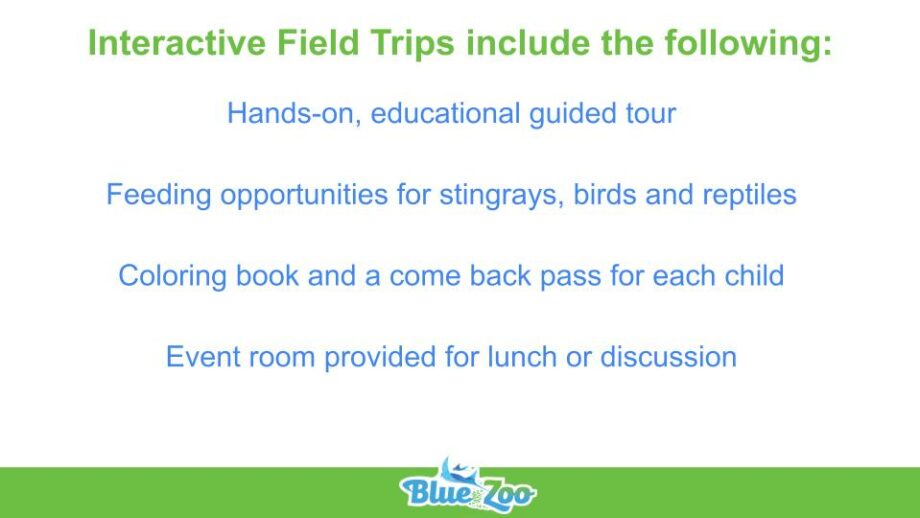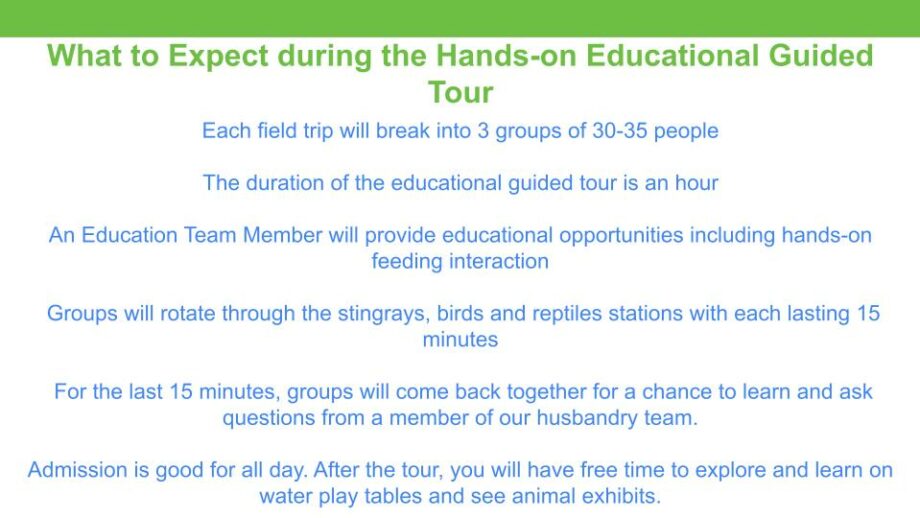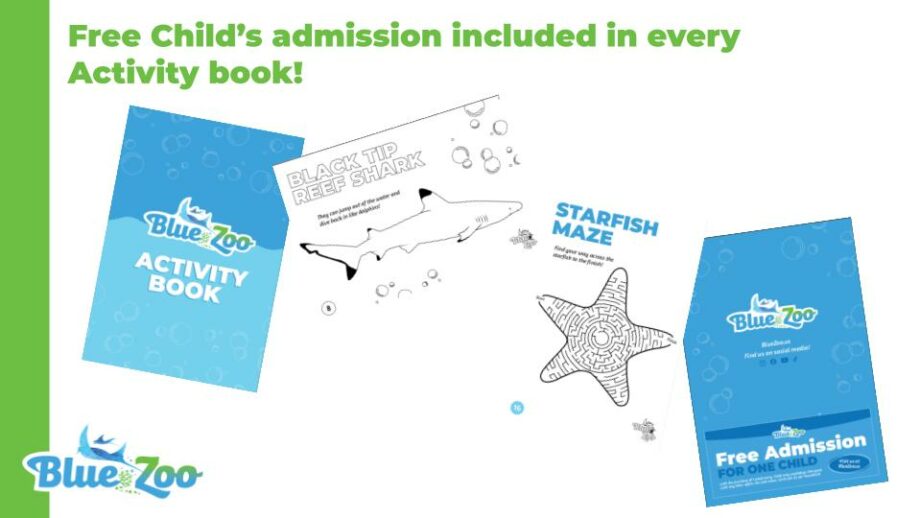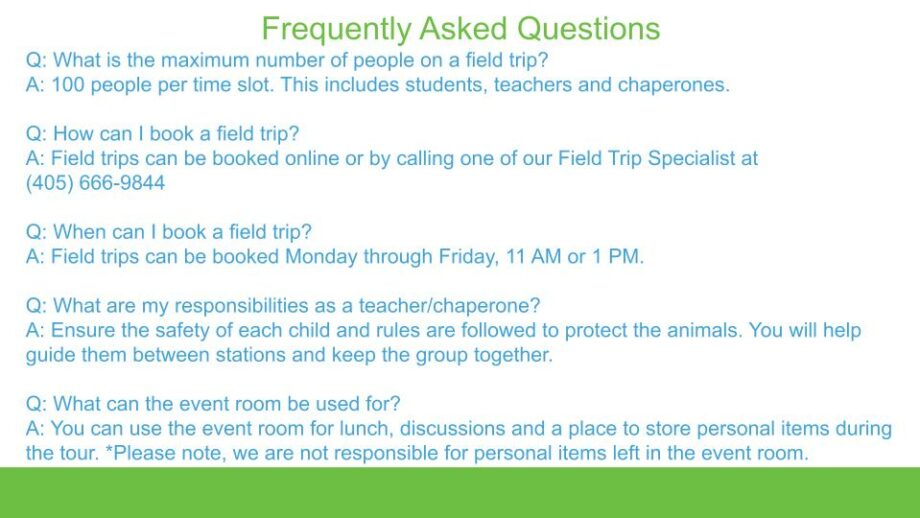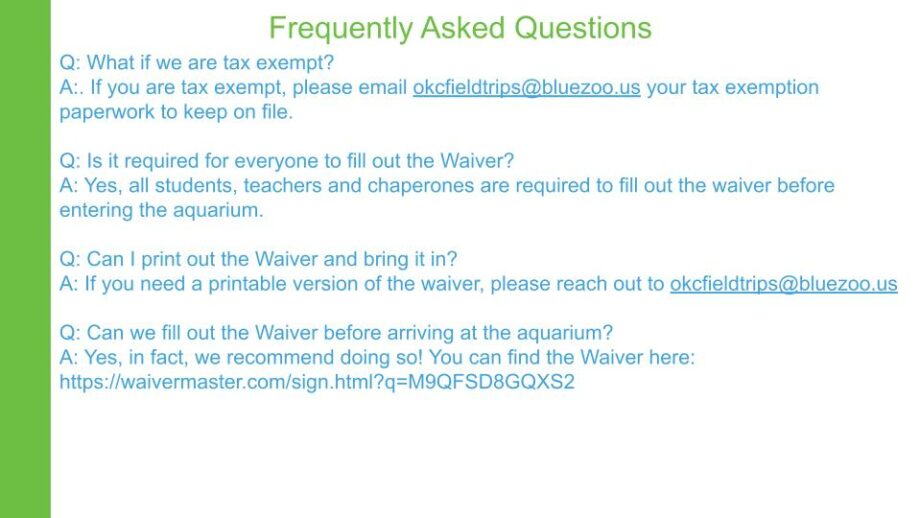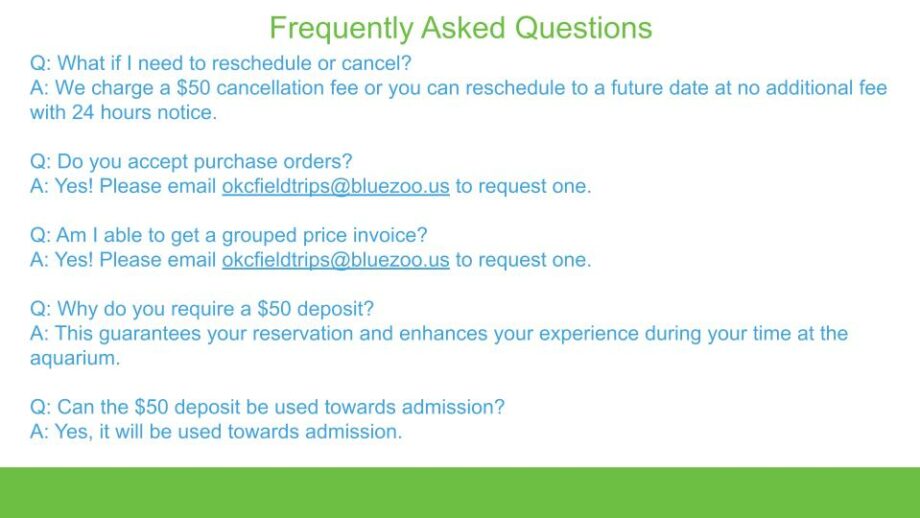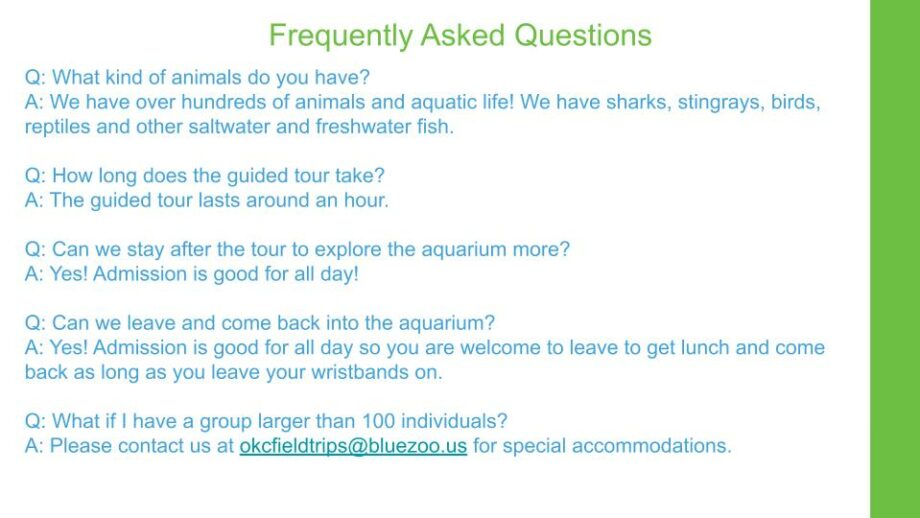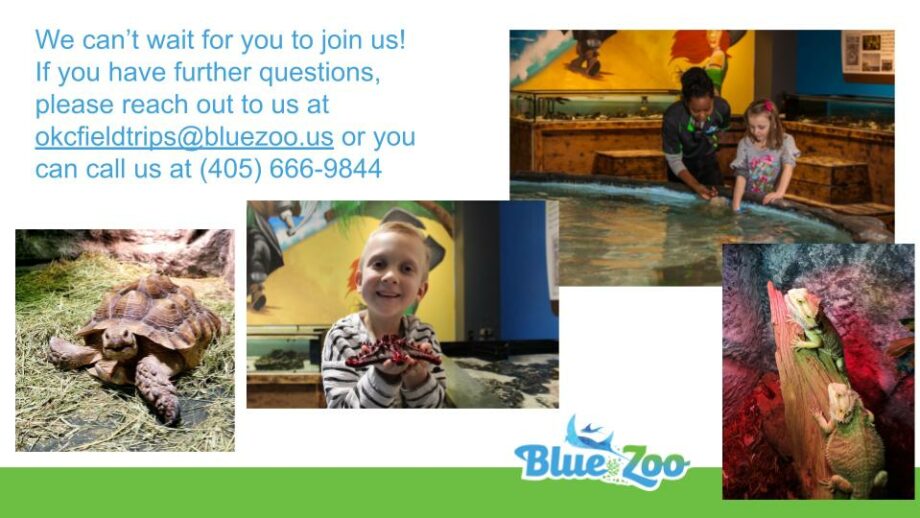 Summer field trips booked between June 1st and July 31st will be $16 per child.
Interactive Field Trip Information
Field trips are offered Monday - Friday at 11 AM and 1 PM.
Each interactive field trip includes the following: hands-on, educational guided tour, feeding opportunities for stingrays, birds and reptiles, Coloring book and a come back pass for each child and the event room provided for lunch or discussion.
Field Trips are $15 per child. 1 teacher per 30 students will receive free admission and additional teachers/chaperones are $11.95. Summer field trips booked between July 1st and August 31st will be $16 per child and $11.95 for additional teachers/chaperones.
The capacity per field trip is 100 individuals per time slot. If you have a group of 100 or more individuals, please reach out to Okcfieldtrips@bluezoo.us for special accommodations.
We recommend a 10:1 teacher/chaperone to child ratio with an 8:1 ratio preferred especially with younger children.
Field trips are available Monday-Friday throughout the year except school holidays. Examples include Winter Break, Spring Break and National holidays
Booking Information
A $50 non-refundable deposit is required to reserve your field trip, which will be used towards the purchase of admission.
Should you need to cancel, we charge a $50 cancellation fee OR you can reschedule to a future date at no additional fee with 24 hours notice (based on availability).
Blue Zoo is not able to offer field trips on holidays or Spring Break.
Have questions? Please see our frequently asked questions below!
Don't see what you need? Please reach us
at OKCFieldTrips@BlueZoo.us
---
AS SEEN ON